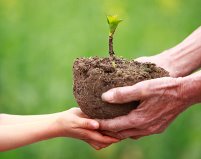 Corporate social responsibility
Our students of K.H.S & Jr. College has in their own small way tried to give back to the country by making small contributions to uplift the community by way of various community service programs.

Bharat Education Society(Kurla) through its institutions believes in inculcating moral and ethical values and takes effort to transfer it to the next generation by conducting community service programs and we do believe that values cannot survive if the only preservatives are text or studies. Making the children more sensitive to the needs of others is considered to be an integral part of learning in our school.


BES' Initiatives
The initiatives taken up this year has created a living impact and helped the students develop into more aware, caring and reflective individuals.Our students visited Vanjarpada Village near Matheran vally, Gadge Maharaj High School , Sayagiri Bahu Udeshiya Shikshan Sanstha, Chembur Orphanage and donated clothes, eatables, stationary for students, eatables etc.